BAPS Public Affairs is the advocacy arm of the Bochasanwasi Akshar Purushottam Sanstha ("BAPS"), which is a Hindu organization that traces its roots to Bhagwan Swaminarayan, a Hindu deity who founded this branch of Hinduism over 225 years ago. BAPS members aspire to live His teachings by offering devotion to God in a spiritually pure mindset. Spiritual purity is achieved through cultivating virtues, such as humility and compassion. Devotion to God includes not just acts performed out of love for God, but also any act that celebrates the inherent divinity in all. His Holiness Pramukh Swami Maharaj (1921-2016), the former leader of BAPS, expressed this spiritual precept in a single phrase: "In the joy of others lies our own." Today, BAPS members derive inspiration from the life of his successor, His Holiness Mahant Swami Maharaj, the current spiritual leader of BAPS. Mahant Swami Maharaj serves as a guiding light for BAPS' global following through his saintly virtues, spiritual wisdom, and personal example.
Outside of India, BAPS is active in over 20 countries in southern and eastern Africa, western Europe, Australasia, Southeast Asia and North America. Of those many countries, BAPS in the United States is the largest BAPS fellowship outside of India. BAPS' international presence and broad scope of charitable and humanitarian activities have led it to being granted General Consultative Status with the United Nations Economic and Social Council.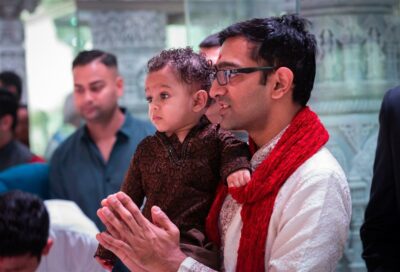 Spirituality
Hinduism guides one to infuse spirituality in day-to-day activities and decisions. For Hindus, these core values include cultivating virtues such as humility, compassion, and living an ethical and honest life.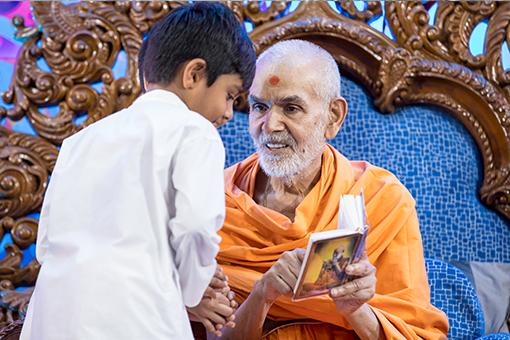 Guru
By definition, a guru is one who takes one from darkness to light. For BAPS members, a guru is a spiritual mentor who leads a life of service, prayer, and connecting with devotees to promote spirituality, harmony, and unity. The current guru of BAPS is His Holiness Mahant Swami Maharaj.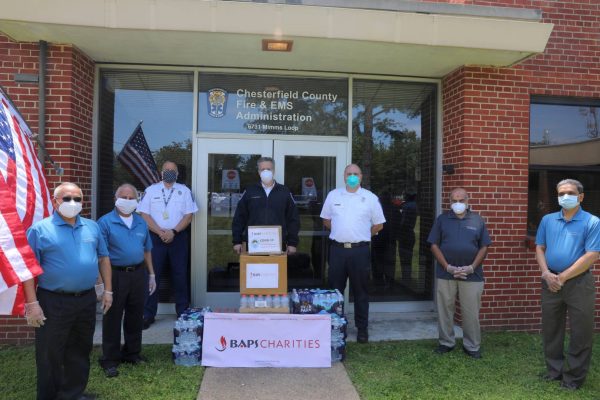 Spirit of Service
Hinduism emphasizes the importance of seva which is to selflessly serve God and the community. Community service is at the heart of BAPS and BAPS Charities. Through diverse initiatives and activities, BAPS Charities engages in educational, health and wellness, humanitarian, environmental and community outreach efforts.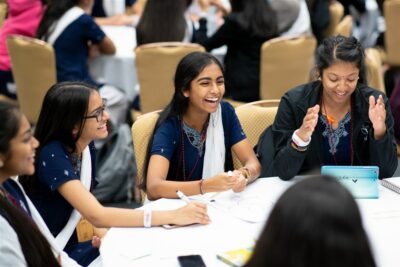 Children & Youth Development
To build and inspire the next generation of leaders, many programs and activities are led by BAPS youth for youth. BAPS provides a forum for children to youth to grow their skills, develop as leaders, and deepen their spirituality via various mediums such as weekly assemblies, workshops, and summer camps.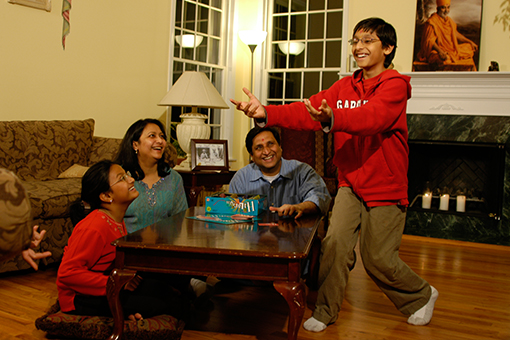 Character Development & Family Values
Spirituality requires strong character and moral fiber. These prized traits are at the foundation of BAPS' teachings. His Holiness Mahant Swami Maharaj also emphasizes the importance of family values, such as unity and togetherness. Under his leadership, BAPS families are encouraged to spend dedicated time together to develop stronger relationships and grow together spiritually.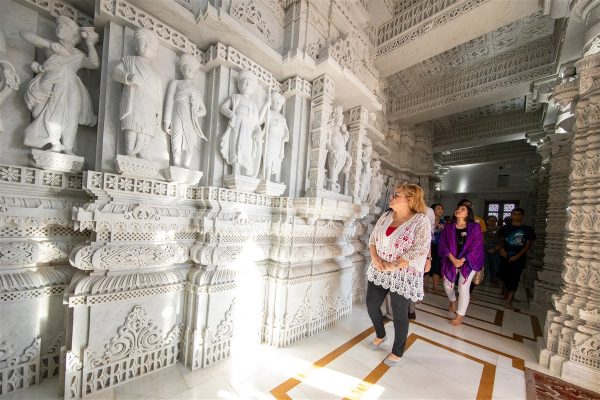 Social Harmony
Guided by the Hindu tradition of celebrating unity in diversity, BAPS values living in harmony with others. Worshippers and visitors are welcomed with warmth and respect at all BAPS temples, which regularly host open houses and similar events that allow visitors to learn more about the Hindu tradition and our shared values.